---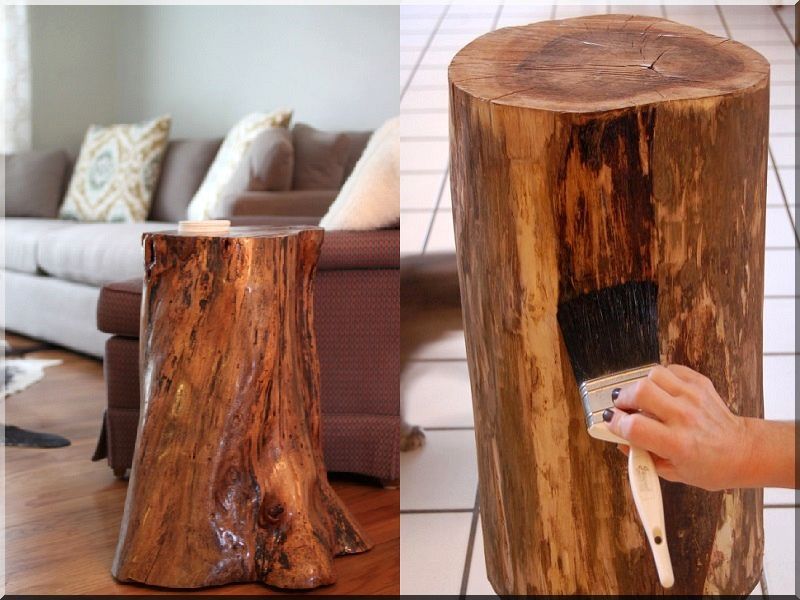 Simple log furniture, small tables carved from roots are seated blue, organic, natural wood furniture with rustic surface treatment emphasizing the natural lines of the wood
Nowadays, for the furnishing of high-tech, modern, minimal flats, many people choose furniture and accessories made of natural trees and roots, as a counterpoint to solve, to break the tight atmosphere. There are only apartments furnished with such elements, but the wall coverings of furniture of various shapes and designs can easily overcrowd the interior. Logs and unedged planks with a smaller richness of form can be used as additional furniture for furnishing more traditional flats.
The pieces, which show the beauty of wood in their reality, were first brought to artistic light with a series of furniture called Nature, Form and Soul, which are the work of George Nakashima. One of our escape routes is from our over-rationalized compact world, when we can immerse ourselves in the shapes of nature.
With really characteristic shapes and cutting surface drawings, the roots and branching trunks of almost any wood offer an extremely unique, interesting sight, one or two exotic trees, the outer rings of which are much brighter and attract people's attention for a long time. Teak wood From Indonesia, several European traders offer natural wood furniture, but among the products of small manufactories in America, Europe can also find several tables, armchairs, small furniture.
---
---