Industrial style furniture
---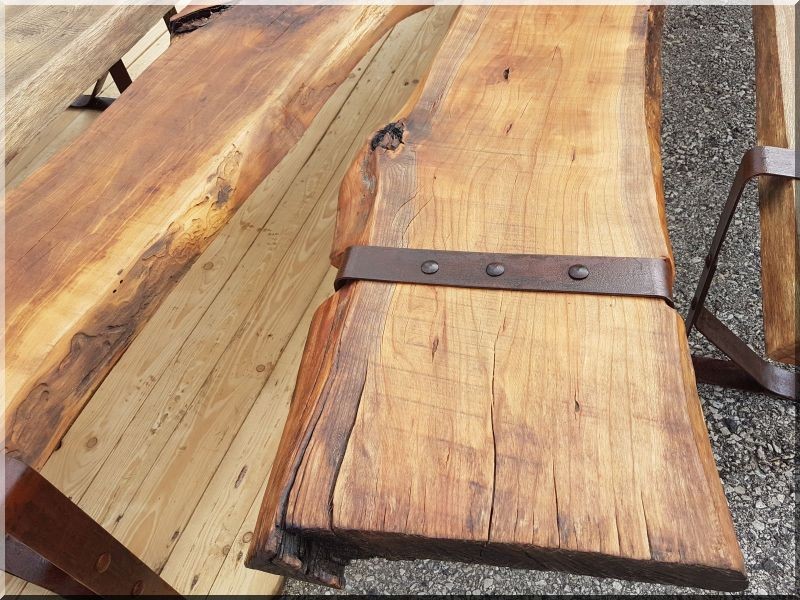 Old industrial, agricultural machines and parts are gaining new life in * industrial style furniture
    Furniture built using parts of industrial machines and equipment, tables, chairs, hall lamps from old workshops and factories. Raw wood, metal, concrete surfaces. He set out in the 1940s and 1950s from the industrial district of New York, London, where painters and sculptors had access to the halls of huge, abandoned factory buildings at affordable prices to provide enough space for their creative workshops. The abandoned furniture of the buildings served as compulsion as furniture. In addition to mass-produced furniture, the ingenuity of the original pieces is refreshing.
    The original pieces come from the conversion of really used worn machines, tool parts, complete machines. Gray cast iron, gears, handcarts are given new life as home furnishings. With the spread of an increasingly fashionable interior design style, to meet the ever-increasing demand, several manufacturers are also offering furniture from new raw materials using industrial style elements.
    Metal, mainly iron parts dominate, raw, sawn wood surfaces, concrete, military chests, factory production accessories make the atmosphere of * industrial furniture unique.
    There are few in Hungary, but they are furnished in industrial style as apartments, restaurants and bars are fashionable. Quality offerings are available from almost western, mainly Italian, manufacturers of fully thinned sheets, with no technical requirements in the offer of Chinese manufacturers by weight.
    The sight of the aesthetic sophistication of industrial products, machines and tools of the last century can be easily enjoyed. The idea of ​​recycling is environmentally conscious, popular nowadays, according to the vintage style, old objects can be revived with new functions, they open up new possibilities for furnishing our homes.
.
---
---